This amazing 30,000-square-foot track is a must-see, must-experience adventure. Complete with beginner, intermediate and advanced sections to accommodate riders of all abilities, anyone with wheels—bikes, skates, scooters, skateboards—can experience the circuit of paved rollers, banked turns and other features designed for riders to "pump" (generate momentum by using up and down body movements) instead of pedaling or pushing.
Open year-round, the track has nighttime lighting and provides challenges necessary for local and national bike competitions. Spectators are always welcome!
Built by VeloSolutions, the pump track at Kinetic Park, formerly Known as the Youth Activity Park (YAP), is currently the largest pump track in the United States.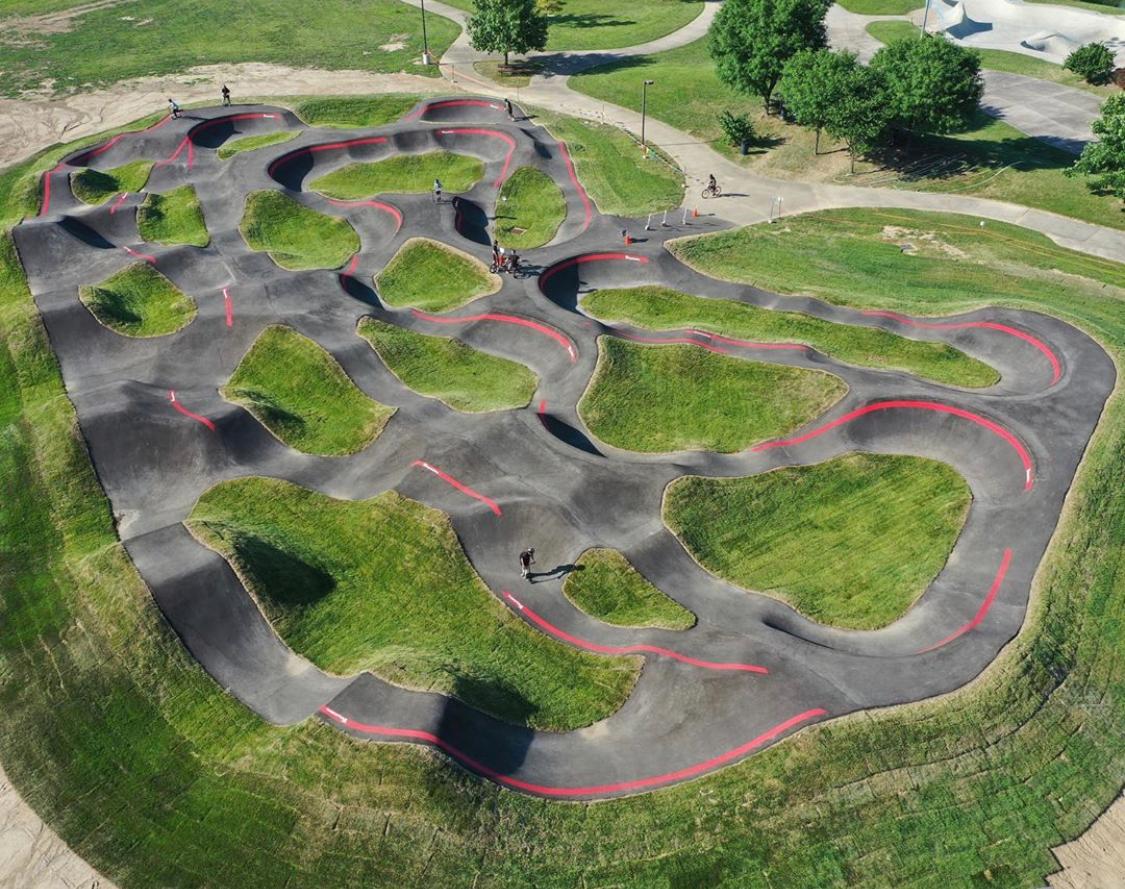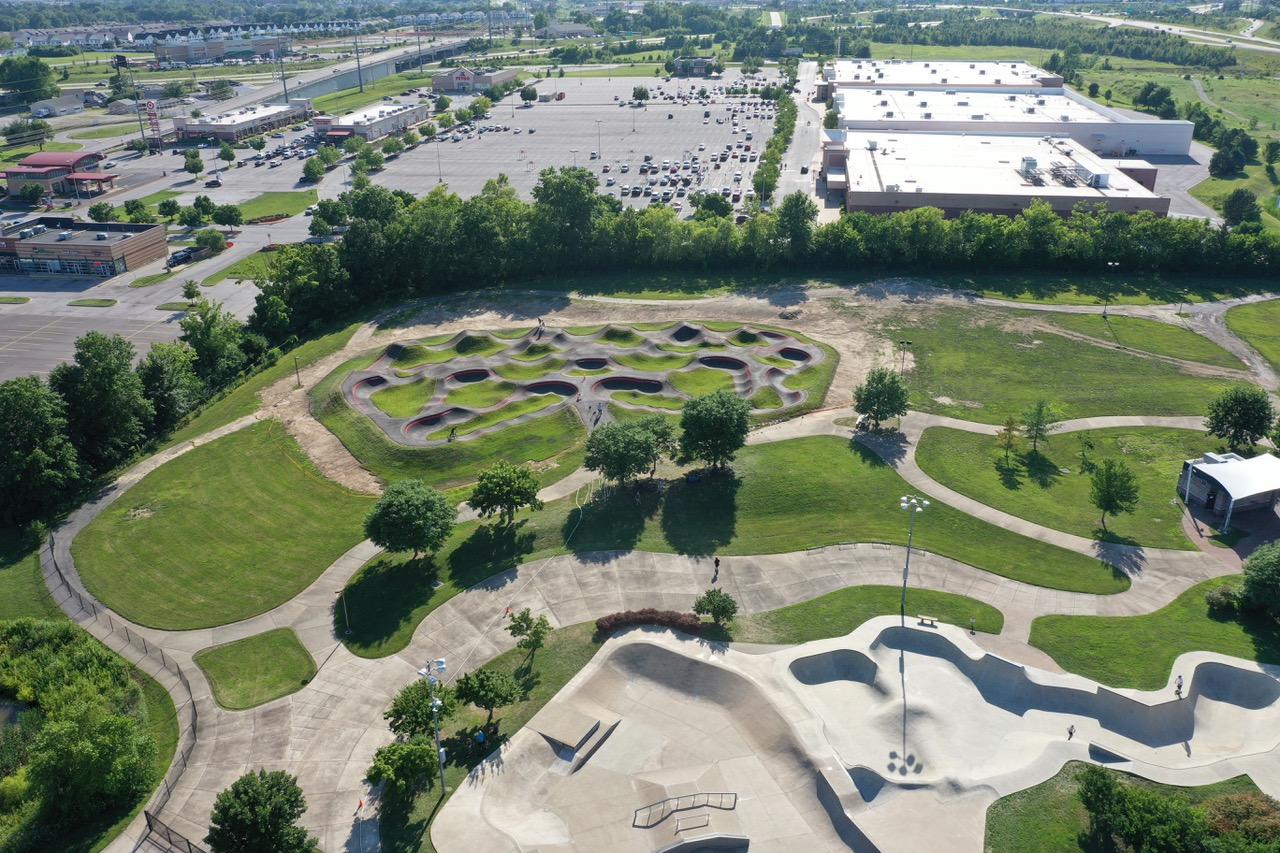 Kinetic Park's 33,000-square-foot concrete skate course is the largest in the state. It offers beginner, intermediate and advanced bowls, a street course, and a snake run scattered with ramps, gaps, hubbas, and more. It's open year-round to all ages, for skateboards, inline skates, scooters and bikes. Nighttime lighting means fun into the evening hours as well!