Build - Rock Hollow - Fall '17 Trail Building Day #3
Date: December 2, 2017 - 8am - 1pm at the Build Site 1 mile from the Glencoe Parking lots.
Location: Rock Hollow / Zombie Trail Entrance South East
What: We will continue building the trail on the East side of the Paved Rock Hollow trail. We will be concentrating on gathering small to larger rock to build drains and walls for the last few things that need to be built along the Trail. We also plan to bench some sections of Trail. If we get a good size crew we hope to work on the LAST LEFT TURN about a ¼ mile North that will connect Line 3 to Line 4. We also want to gather rock for the LAST RIGHT TURN. We will be moving dirt in buckets to the spot we need to use it at or store it for future trail fixes.
Ride your Bicycle to the Build Site. We will park them in the woods near where we are building Trail - About 1 mile from Glencoe / Al Foster Trailhead
Meet on the Paved Rock Hollow Trail at the South East Entrance across from South West Entrance to Rock Hollow / Zombie. Tool Trailer and sign in computer will be there.
Build Plans: We are going to work on extending line 3 of the Trail to "The Last Left Turn" then extend line 4 and line 5 and work our way towards the creek bed. We will be finishing up the last 2 turns.
Where: Rock Hollow and Packwood Park, which will eventually be eight miles of new, multi-use trail in St. Louis County.
Park at Al Foster Trail parking lot, 225 Grand Ave, Glencoe 63038 and ride or hike to the work zone. There is no group meeting spot as we will be meeting on site at the GORC Tool Trailer. It is a shorter ride or walk in from Glencoe Trail Head.
Directions: Take I-44 west to 109 (first Eureka exit, before Six Flags exit), then go north on 109 to Old State Rd, turn right then right again. Follow road to last parking lot.
What to bring: Gloves, Sturdy shoes, eye protection, and something to drink on the trail. Please ride you bike to the site unless you want to hike. No transportation provided to the build site.
Water: We plan to have a 10 gal. water jug there instead of buying bottled water. So, have a water bottle to fill with you.
There may be a group ride afterwards - weather permitting, so bring your bike if you like.
Lunch will be provided by GORC. Lunch will be held near the tool trailer by the build project.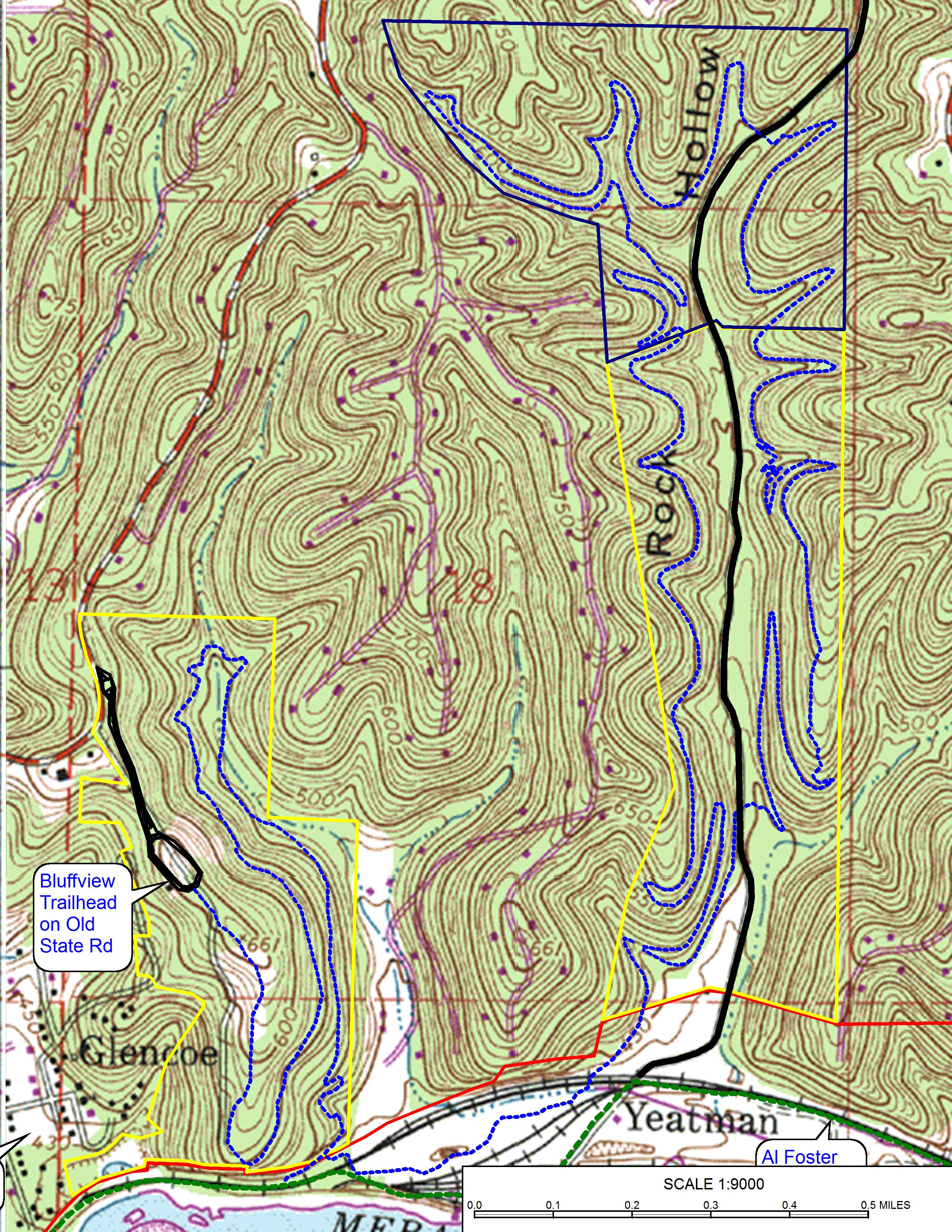 Download the Schedule as a PDF
Download the Schedule as a Quarter Sheet PDF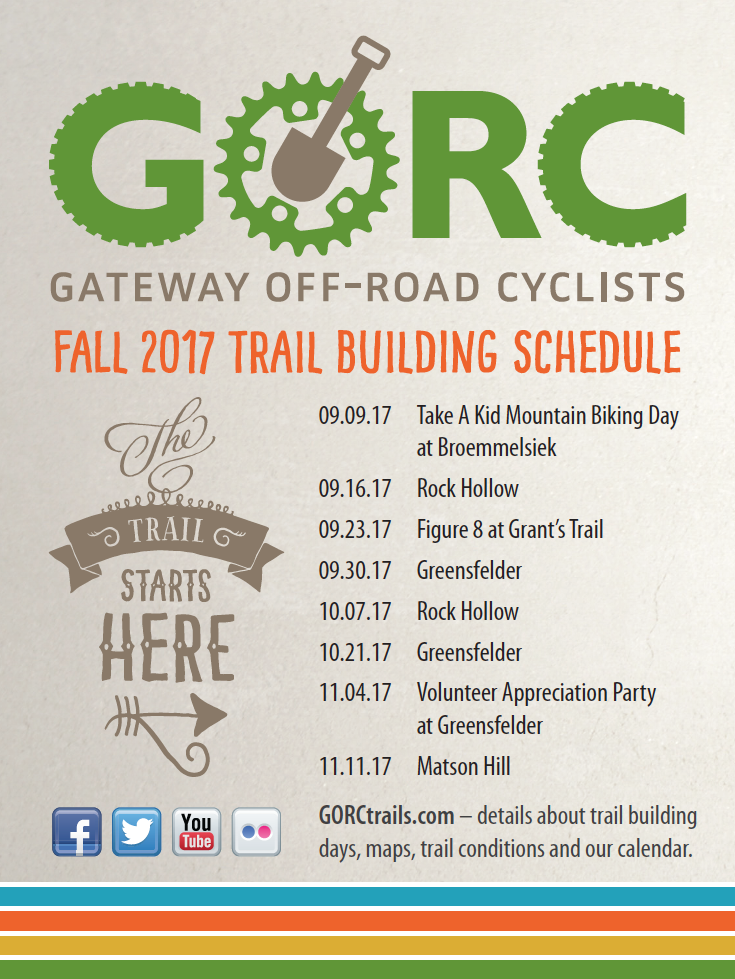 December 2nd, 2017 8:00 AM through 1:00 PM
Al Foster Trail - Glencoe Trailhead




Glencoe

,

MO