Build - Chubb - Trail Building Day 03-20-21
Date: Saturday, March 20, 2021 - 9am - 1pm
Location: Chubb Trail (West Tyson)
What: Perform required maintenance identified by GORC and St. Louis County Parks to improve the quality of Chubb Trail. Divide and conquer. Break into groups to focus on predetermined Build Zones with GORC Trail Mentors guiding the groups of volunteer builders.
Zone1
Location: From the Chubb Pavilion, just past the water bars near Lewis Rd. Details: This area had been previously started last year, but issues persist. Constant runoff and water seepage keep the area wet and muddy. Trail users have now created a reroute that needs to be prevented and closed. Adjust the existing two grade reversal rollers, de-berm some of the critical edge, and install natural stone paving.
Zone 2
Location: From the lower, Flint Quarry lot (restrooms), take the connector Trail up to Chubb and head Northeast. A very short hike from the connector to the build zone.
Details: Another area that suffers from constant runoff and groundwater running on to the tread and puddling there. Always muddy. Trail users have started going off-trail and up the hillside creating an unofficial reroute that needs to be closed. Water can be seen flowing out of the hillside in one spot. This will be trenched and continued across the trail. The drain will be filled with larger rock to help guide the water across and off the tread. Rock packing and small grade reversal roller to be installed.
COVID-19 & Trailbuilding: As most trail crews are small, working outside of normal exposure to the public, trail building is an inherently "socially isolated" activity. GORC believes that utilizing best practices in maintaining a hygienic and safe work site can minimize the potential of exposure to COVID-19 for volunteers and the general public.  We will require all volunteers to maintain a physical distance of 6' while working.  If that is not possible, a mask will be required.  If you feel sick or have been exposed to someone who has recently been diagnosed with COVID-19, please stay home.  We will look forward to seeing you at a future trail build.
Where: Meet at the Chubb Shelter in the upper lot at the front entrance to the park.
Bring: Work boots, water
Lunch will be provided by St. Louis County Parks.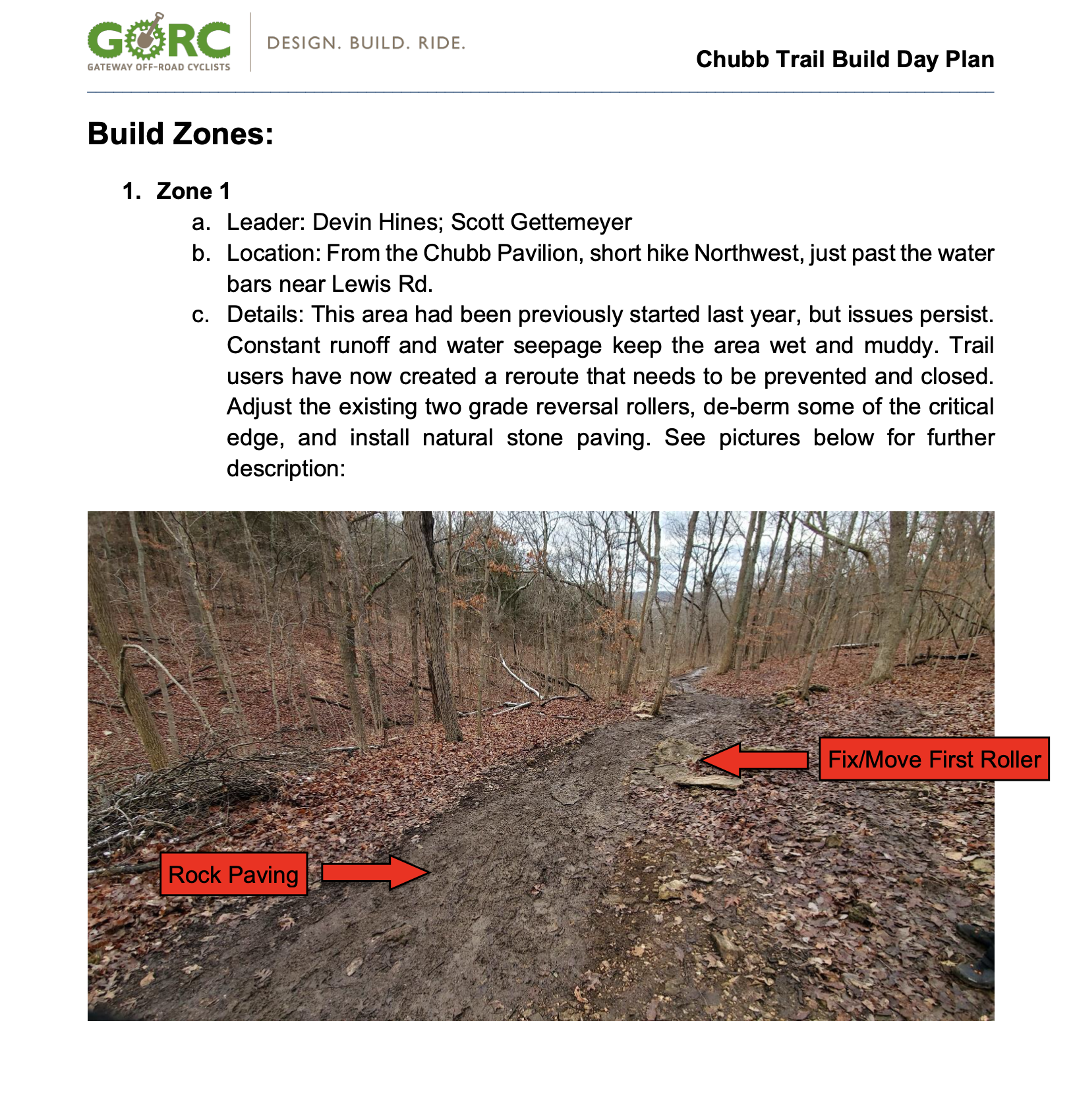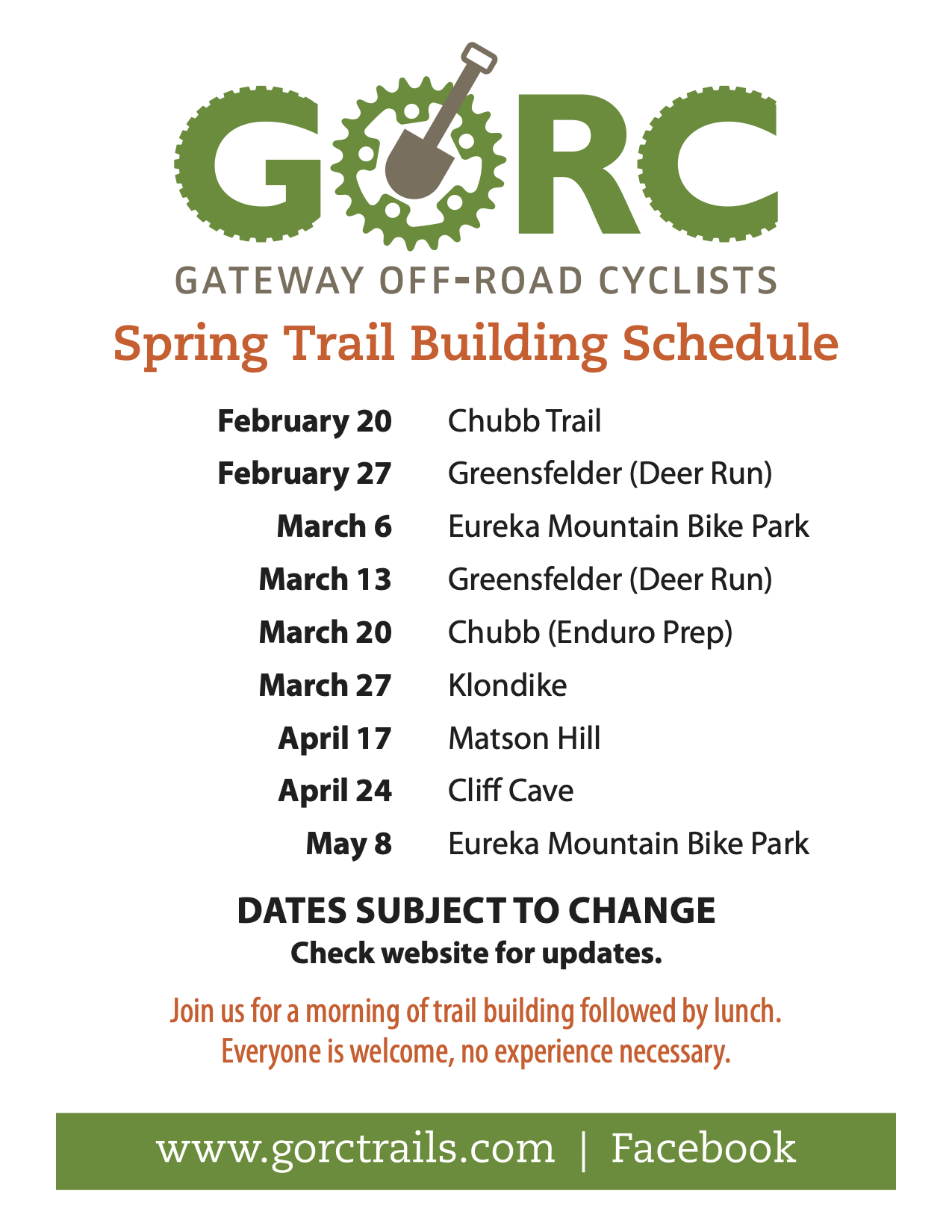 When
March 20th, 2021 9:00 AM through 1:00 PM
Location
Chubb Trail - Allen Road Trailhead




Allen Road




Eureka

,

MO

63025