2014 GORC Volunteer Appreciation Party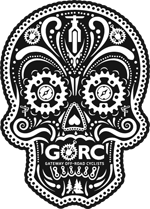 Every year GORC celebrates its hard-working volunteers, whether they are a member or not, with a king-sized party. Come out and see all your GORC friends. The annual Appreciation Party recognizes all of our volunteers that have come out to our trail building days throughout the year. And what better way to celebrate all the awesome new trail built entirely by our hard-working volunteers than with a creative poker run, free beer (3 keg selections), food and cake.
The ride/poker run starts at around 10:00 with great so don't forget to bring your bike. If you can't make it to the poker run stop by partyHQ at the Glassberg Shelter any time. GORC will be there all day and into the evening.
Party update: Prizes from Maplewood Bicycle, Ballwin Cycles and big news about the donation results from the Pint Night presented by Alpine Shop. Maplewood Bicycle will be bringing coffee and donuts in the morning for your pre-poker ride fuel.
Where: Greensfelder County Park Glassberg Shelter
When: Saturday, November 1, 2014 Group Ride and Poker Run at 10:00(ish)am (meet at the Glassberg Shelter)
Party at the Glassberg Shelter from noon - 6:00pm
See who else is going to the party!
When
November 1st, 2014 9:00 AM through 6:00 PM
Location
Greensfelder Park - Glassberg Shelter
MO