Build - Greensfelder - Trail Building Day 02-27-21
Date: Saturday, February 27, 2021 - 9am - 1pm
Location: Greensfelder Park, meet at Visitor Center to sign in
Build Plans: We will be continuing to build new trail on Deer Run. We'll be adding nearly 2 miles of brand new sustainable multi-use trail to address fall-line and erosion issues. We will continue where we left off and complete two drainage crossings with berms, as needed, and continue benching up towards the exit near the Visitor's Center climb. We will build as far as we can go.
A crew will also address drainage issues and tread benching on the newest machine built section as it's holding water and winter users are riding it when it's too muddy, setting it up for erosion and drainage issues.
COVID-19 & Trailbuilding: As most trail crews are small, working outside of normal exposure to the public, trail building is an inherently "socially isolated" activity. GORC believes that utilizing best practices in maintaining a hygienic and safe work site can minimize the potential of exposure to COVID-19 for volunteers and the general public.  We will require all volunteers to maintain a physical distance of 6' while working.  If that is not possible, a mask will be required.  If you feel sick or have been exposed to someone who has recently been diagnosed with COVID-19, please stay home.  We will look forward to seeing you at a future trail build.
Directions: Greensfelder Park, Allenton Rd. behind Six Flags. NOTE: Park at the Visitor Center. See map below. This time we will walk to the build area from the Visitor Center.
What to bring: Gloves, Sturdy shoes, eye protection, and something to drink on the trail.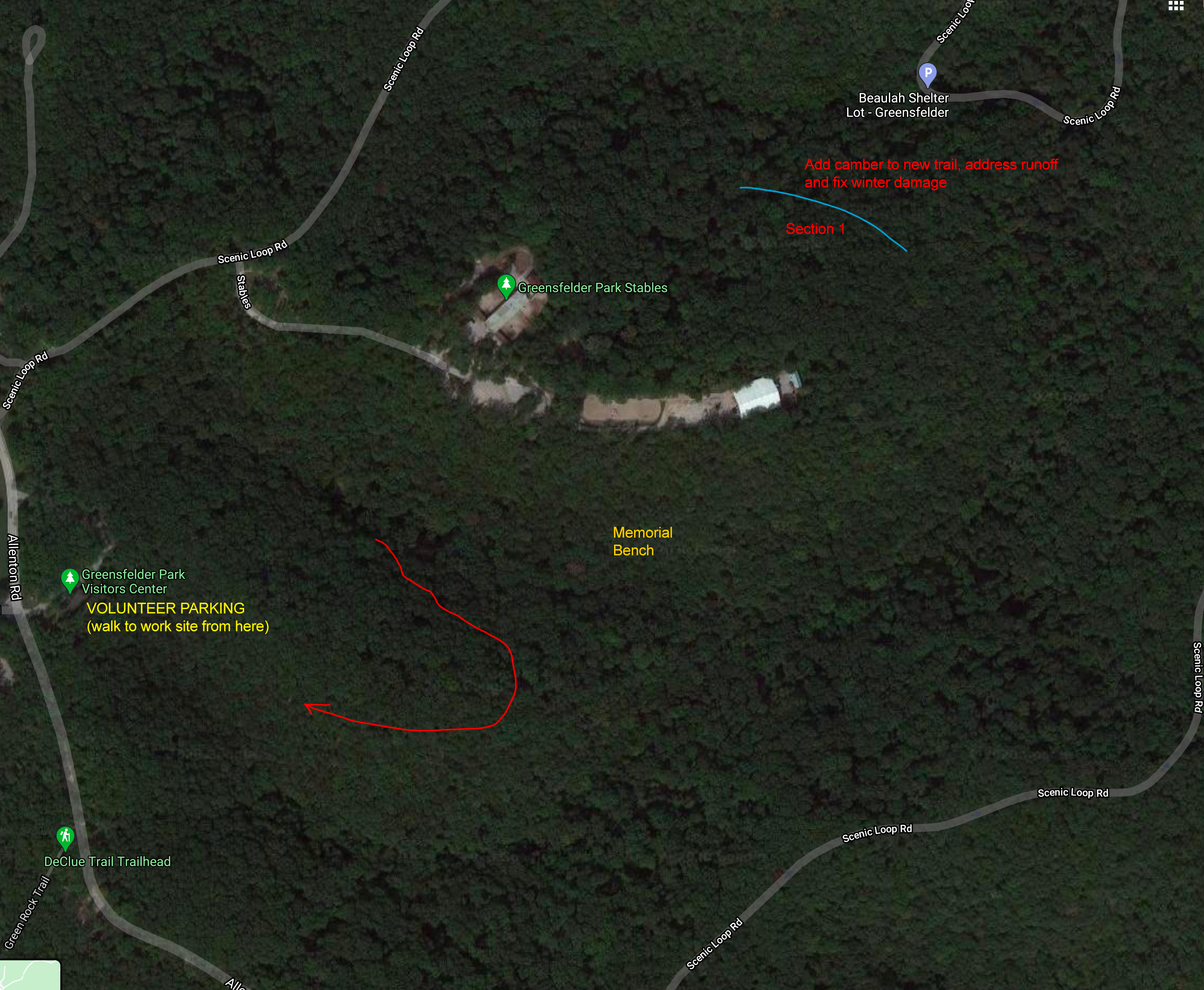 Lunch will be provided by St. Louis County Parks.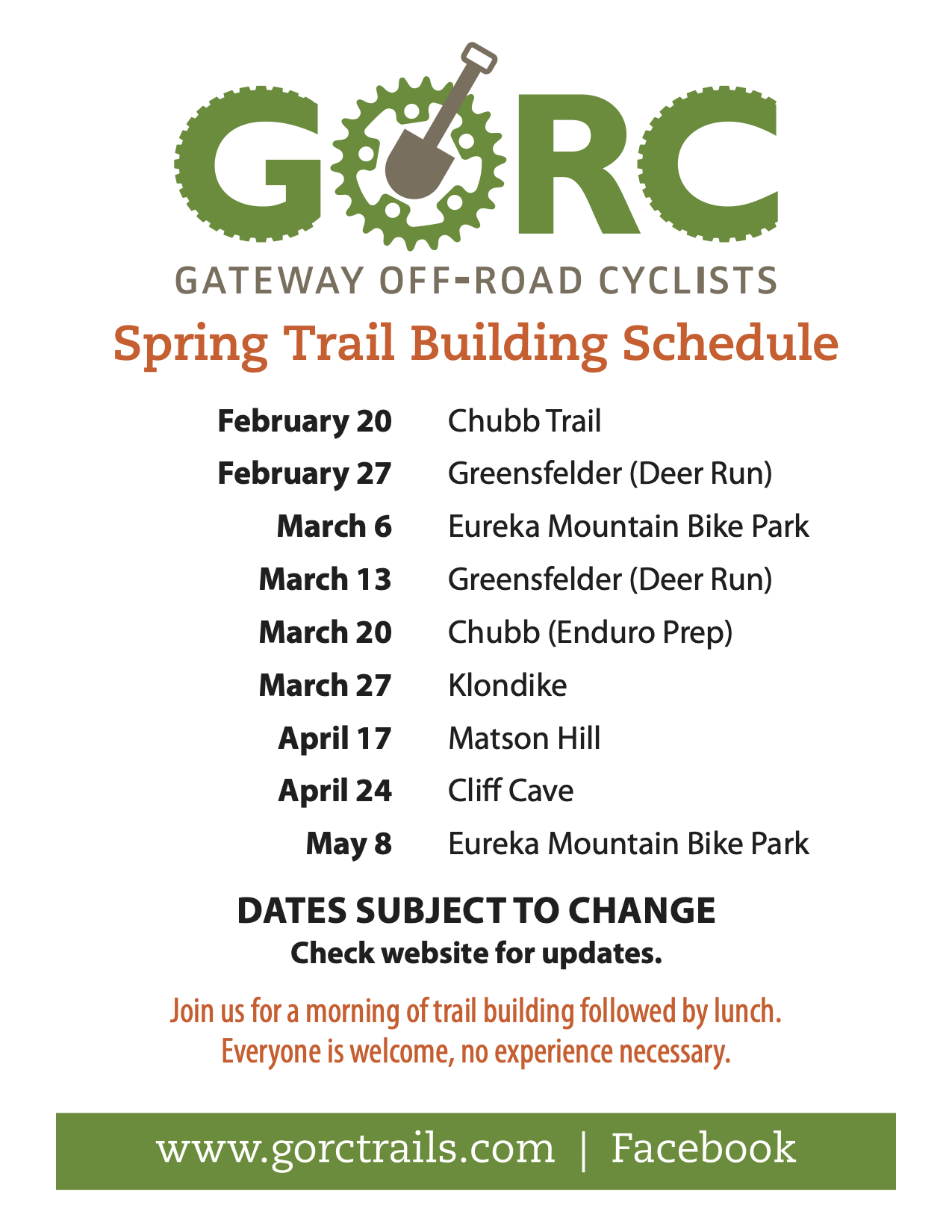 When
February 27th, 2021 9:00 AM through 10:00 AM
Location
Greensfelder Park - Visitor Center Lot




Eureka

,

MO