Trail Build - Greensfelder - 10-19-19
Date: Saturday, October 19, 2019 - 9am - 1pm
Location: Greensfelder Park, meet at Glassberg Shelter
Build Plans: We will be continuing to build new trail on Deer Run. We'll be adding nearly 2 miles of brand new sustainable multi-use trail to Deer Run to address fall-line and erosion issues. We will continue where we left off building trail along the hillside. There is some benching to be done and much of it is dirt. There is also a large drainage crossing that will need some solid armoring.
Directions: Greensfelder Park, Allenton Rd. behind Six Flags. NOTE: Park at the Glassberg Shelter. See map below.
What to bring: Gloves, Sturdy shoes, eye protection, and something to drink on the trail.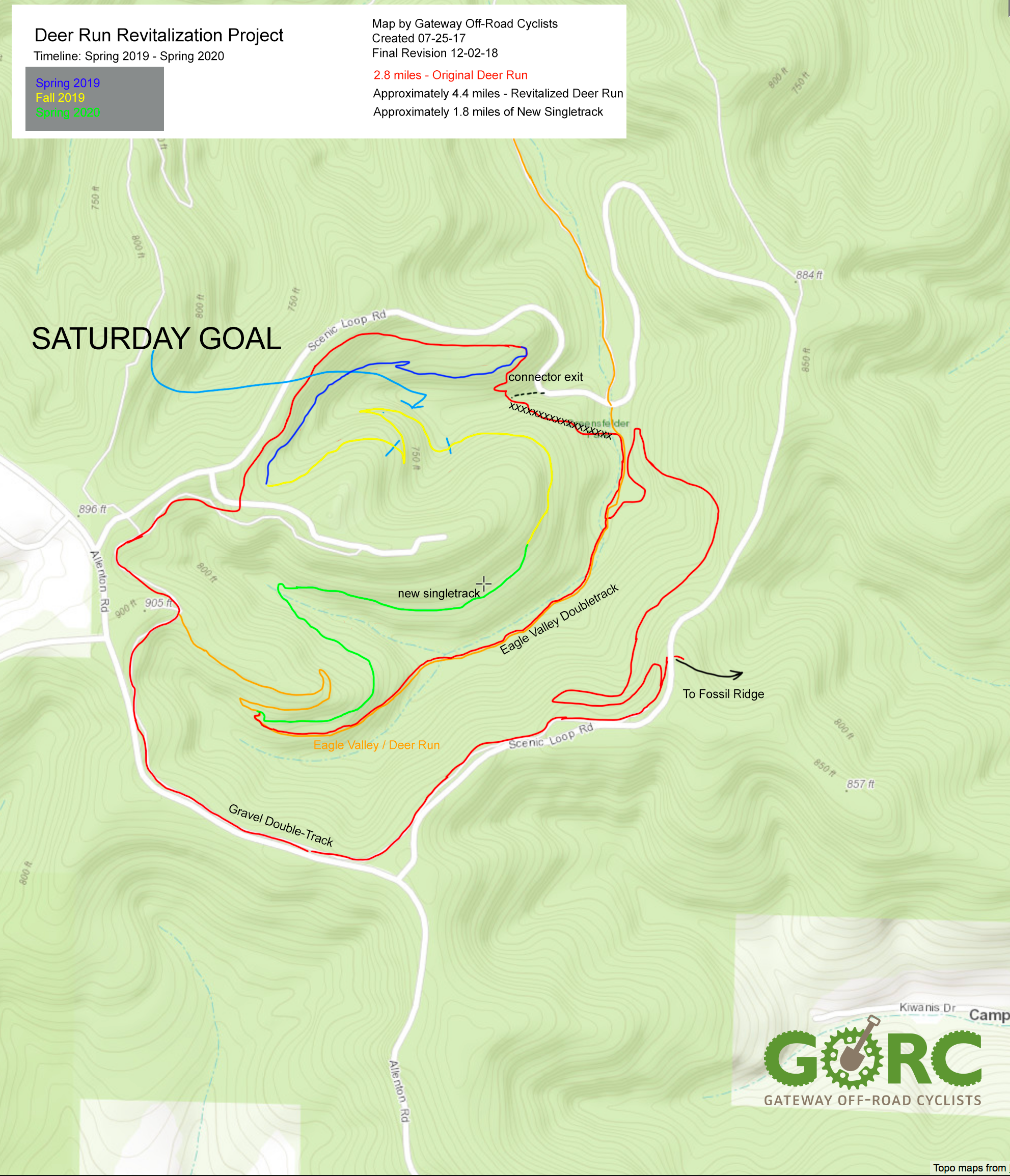 Lunch will be provided by St. Louis County Parks.
Download the Schedule as a Quarter Sheet PDF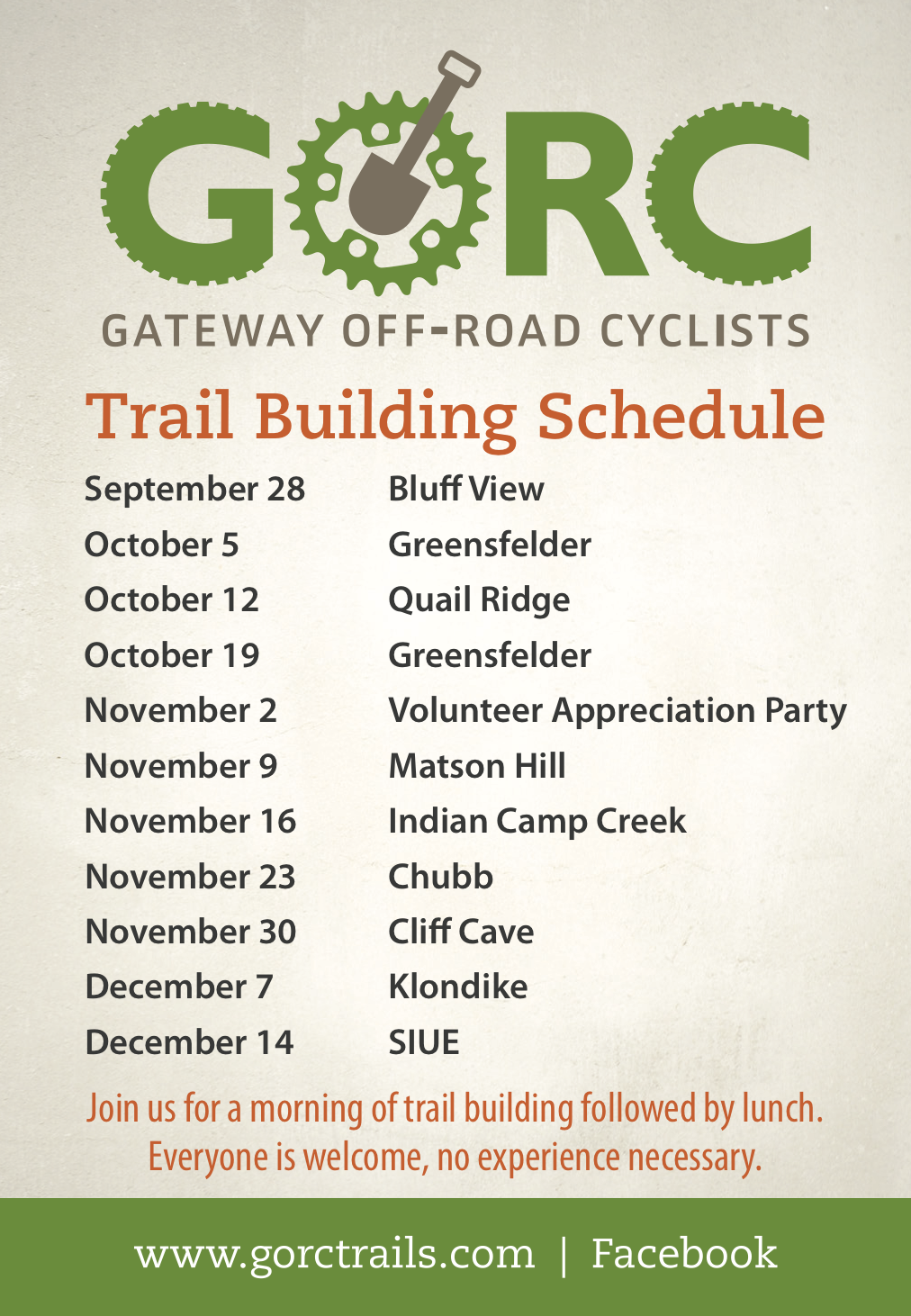 When
October 19th, 2019 9:00 AM through 1:00 PM
Location
Greensfelder Park - Glassberg Shelter
MO