Build - Greensfelder - Trail Building Day 2
Date: Saturday, April 20, 2019 - 9am - 1pm
Location: Greensfelder Park, meet at Glassberg Shelter
Build Plans: We will be continuing to build new trail on Deer Run. We'll be adding nearly 2 miles of brand new sustainable multi-use trail to Deer Run to address fall-line and erosion issues. Look for additional details this spring.
Directions: Greensfelder Park, Allenton Rd. behind Six Flags. NOTE: Park at the Glassberg Shelter. See map below.
What to bring: Gloves, Sturdy shoes, eye protection, and something to drink on the trail.
Lunch will be provided by St. Louis County Parks.
Download the Schedule as a PDF
Download the Schedule as a Quarter Sheet PDF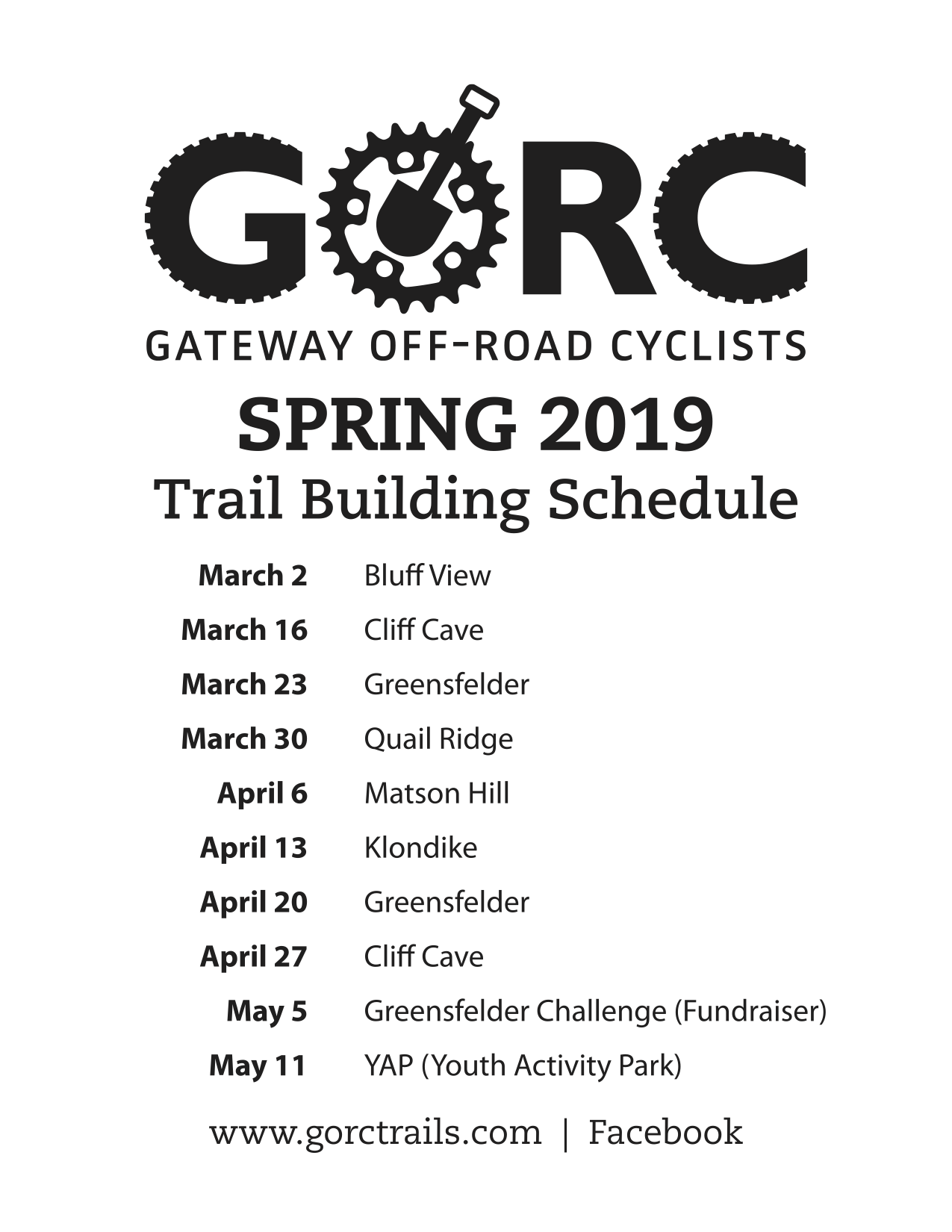 April 20th, 2019 9:00 AM through 1:00 PM
Greensfelder Park - Glassberg Shelter
MO