The annual GORC Volunteer Appreciation party was held November 1, 2014 at Greensfelder Park. Over 50 folks gathered for a day of riding bikes, eating good food and hanging out with each other. Maplewood Bicycles brought coffee and doughnuts to get the poker riders in the spirit of the non-competitive ride. Three different beer selections were on hand and a warm fire kept the shelter cozy.
The swag raffle saw prizes from Maplewood Bicycle and Ballwin Cycles handed out to the lucky volunteers. A revision of the GORC 'skull' T-shirt was a huge hit in the new black/yellow combination with everyone in attendance receiving one.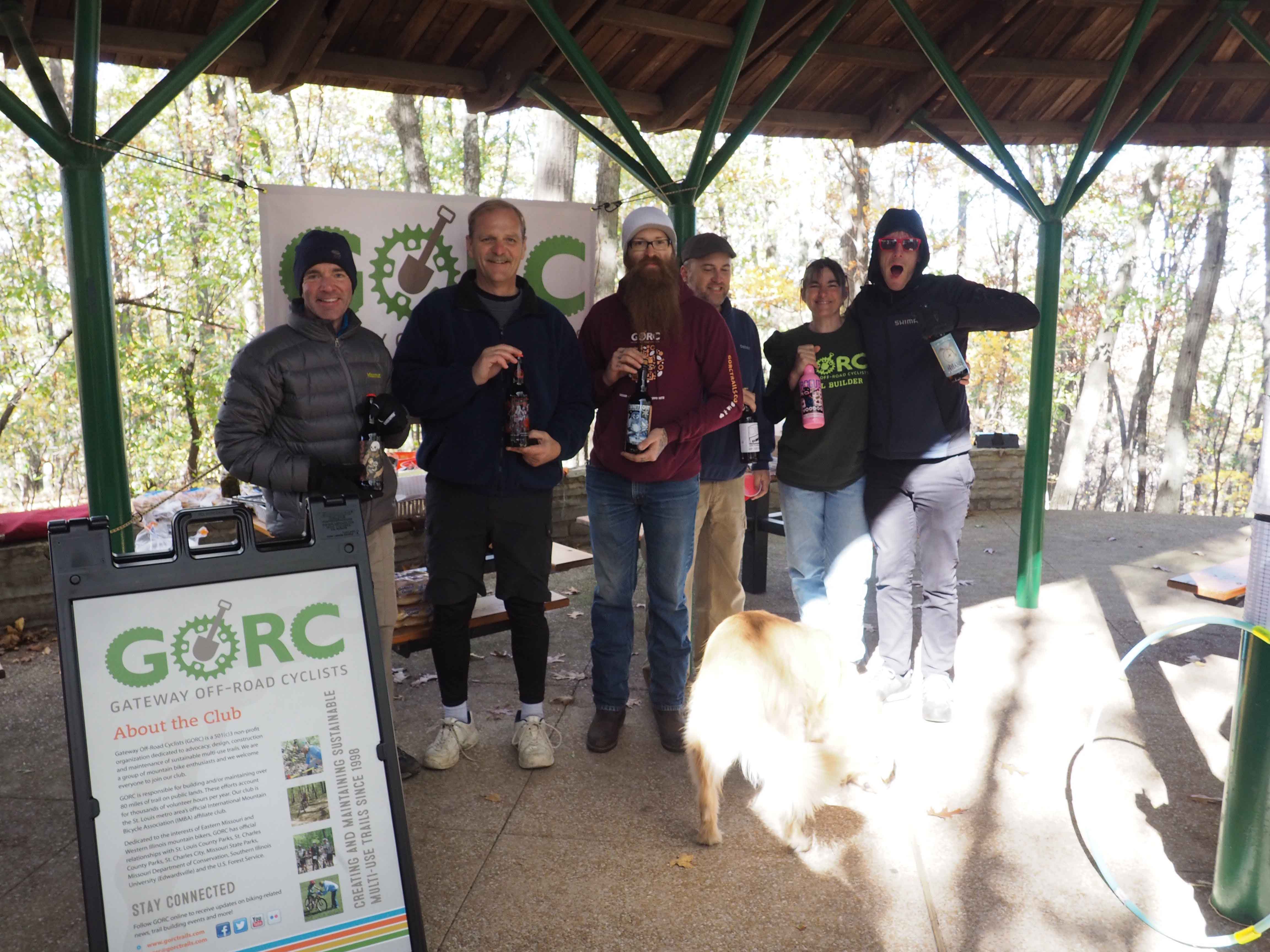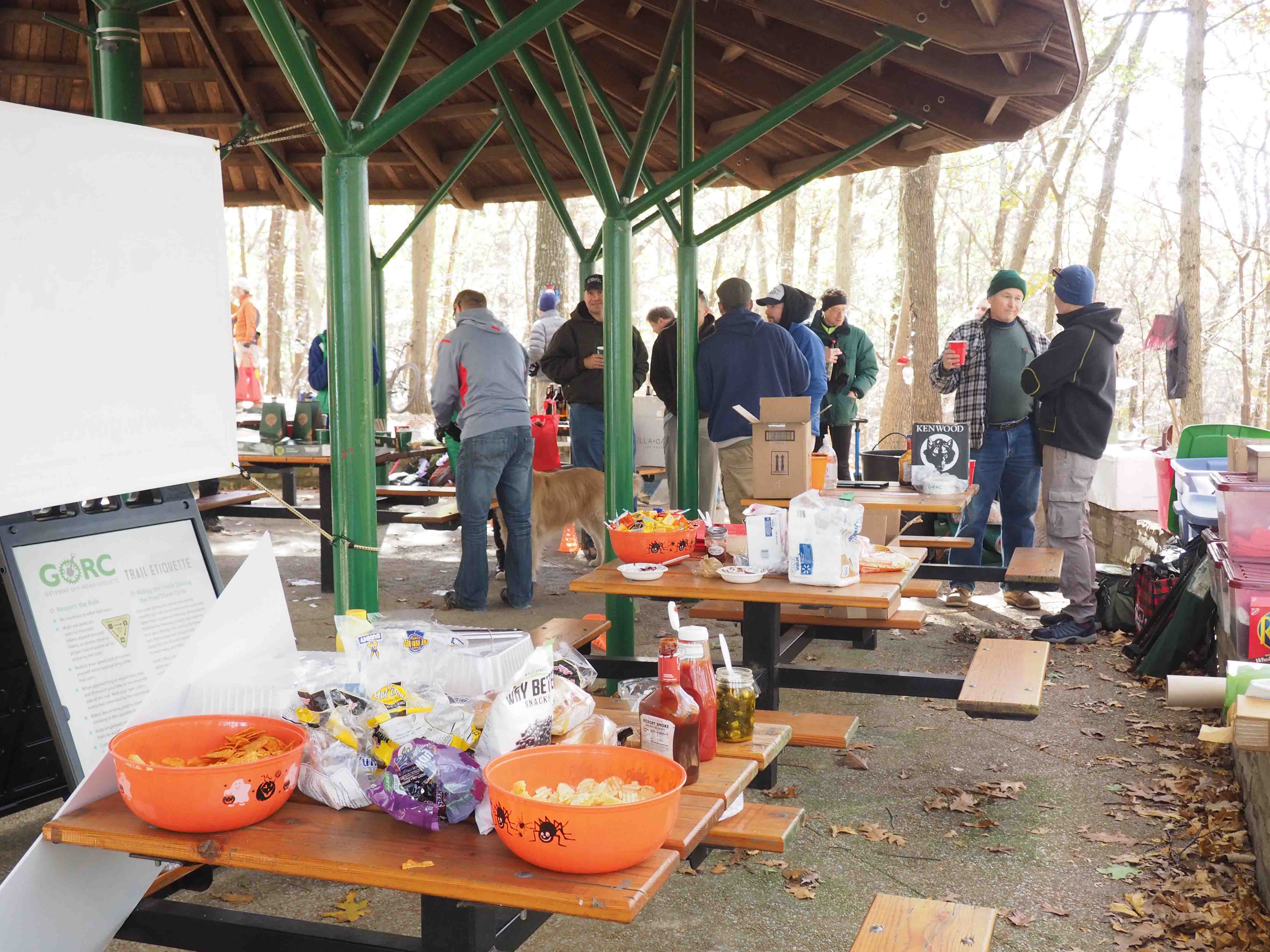 Just before the cake was served, Emily Korsch from the Alpine Shop presented GORC a check in the amount of $1,545.00 representing the pint glass sales from the Pint Night sponsored by Woolrich and the Alpine Shop. Everyone cheered and the check will help continue funding the club's trail building projects and offset administrative operation expenses such as insurance and the website. GORC is very appreciative of the Alpine Shop and super volunteer David Krajcovic for putting together the terrific fundraiser.
The 2014 Volunteer Appreciation party was a big hit and GORC hopes to continue its trail building efforts in the region. Without the help of all our volunteers the club would not be able to function nor build any trail. Our volunteers have raised the multi-use trail bar in our region!
See you on the trails.